Nursery and Reception
Welcome to Bumblebees Class
Welcome to Bumblebees Class, the learning environment for Nursery and Reception. We are taught by Mrs Upton, Mrs Finch, Miss Mynard and Miss Haynes. If we are not in our classroom, we can be found on our Pirate ship in our outdoor learning area, cooking in our outdoor kitchen, exploring in the conservatory or learning in our Forest School area.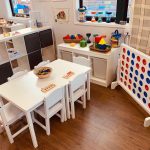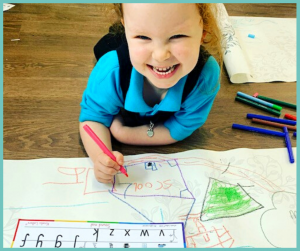 In Bumblebees class we are inclusive, accepting, and work hard at being the best versions of ourselves. We believe every child is unique and full of potential, so we passionately work to help them progress, achieve, and discover their given talents.
Whilst our engaging curriculum and environments encourage learning and independence, our class ethos of respect helps to develop us into kind, caring, responsible young people.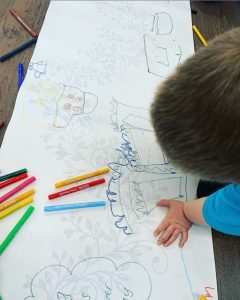 Every morning we all enjoy daily sessions of Phonics following the Read, Write, Inc programme. We learn English, Maths, Reading, and Handwriting every morning too.
In the afternoons, Nursery and Reception enjoy enriching activities such as art, cooking, and forest school alongside child initiated sessions to enable them to develop the key strands of the Early Years Foundation Stage.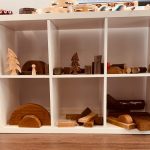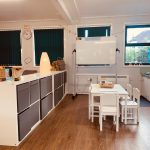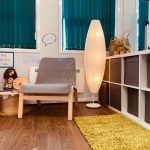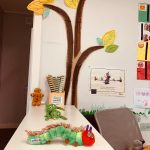 ---
Curriculum Planner
EYFS Bumblebee Class – Spring 2022
EYFS guidance for parents/carers
The development statements and early learning goals can be found here: Development statements
---
Our class video
Here is one of our wonderful Bumblebee Class children in Reception reciting his Poetry by Heart poem entitled 'At The zoo' by William Makepeace Thackeray.
---
Additional information for EYFS at Tilstock:
What is the Early Years Foundation Stage at Tilstock CE Primary School
What will a typical day look like in the EYFS at Tilstock
Activities to do with your child before they start Reception
EYFS transition – Home learning challenges
How will my child learn in the EYFS at Tilstock
Kinetic letters – Parent information
Read Write Inc – Phonics information for parents
Tapestry parents information booklet
---
Information for EYFS at Tilstock:
Transition in the Early Years Foundation Stage
What are the 7 areas of learning in the EYFS?
What is the Physical Development strand of the EYFS?
What is personal , social and emotional development in EYFS?
Understanding the world in EYFS
Maths in EYFS
Communication and language development in EYFS
Literacy in EYFS
Expressive arts and design in EYFS