Curriculum
School Vision – At Tilstock CE Primary School, our staff and governors are committed in providing a positive, nurturing and emotionally safe environment where children feel empowered and motivated to care about themselves and their school.
Through powerful projects and meaningful experiences, we provide regular opportunities for children to contribute, create and to be recognised for their individual talents. Children feel confident in developing the relevant key skills and knowledge required in a way that progresses naturally from year to year across the curriculum.
In partnership with parents, staff and the community, children are enabled to flourish and achieve their full potential through love, aspirations, positive role-models underpinned by our Christian Values.
Leading Learners
In each year group we have a 'Learning Leader' that has been voted for by the children in their class. We believe that through our 'Learning Leaders' our pupil's are developed as leaders, providing children with the opportunities and support to play a role in making the decisions that affect them.
The principles of Tilstock Learning Leaders include:
• Recognising that our pupils have valid perspectives and opinions on issues that matter in the classroom, in the school, and in the community.
• Providing pupils with an active role in influencing decisions about these issues as well as in the implementation of these decisions.
• Enabling our pupils to participate as active young citizens.
Here are our Learning Leaders!!!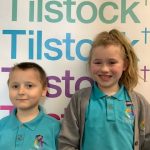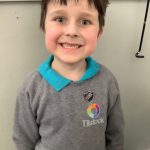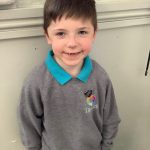 ---
Term Curriculum Plans
Curriculum Planner EYFS Bumblebees Class Nursery and Reception
Curriculum Planner KS1 Squirrel Class Years 1 & 2
Curriculum Planner LKS2 Otter Class Years 3 & 4
Curriculum Planner UKS2 Badger Class Years 5 & 6
---
Writing
Writing at our school aims to develop the fundamental key skills and  knowledge of literacy from the EYFS through to Year 6.
We know that when children first learn to write, they require firm foundations in phonics, vocabulary, letter formation and punctuation.
These physical and basic processes need to be mastered, so that children develop a flow and stamina for writing throughout their writing journey with us.
Handwriting kinetic letters – Parent information
Writing – pupil progress sheets
---
Speaking & Listening
We want our children to value their voice with a desire to be heard. We believe it is of vital importance to equip our children with the appropriate life skills so that they leave our school and face the world with a strong confidence and belief in themselves.
We know that for our children to succeed, within and beyond their primary education, they need to be able to connect with people and that means not being afraid to speak in public.
We want all our children to leave Tilstock with the skills, confidence and experience to stand up in front of an audience and deliver an individual or group presentation.
> We need to teach them to speak with passion, clarity and impact.
> We need to support them in using the correct vocabulary, fit for purpose and subject.
> We need to show them how to use expression, how to command an audience, keep their attention and how to answer questions.
> We need to teach them how to push through their fears so they can make their voices heard when they have something to say.
Speaking and listening learning pathway
Accelerated reader – parent guide
At the end of the spring term, pupils took part in a fun Spelling Bee. The trophy was awarded to Lyla in Year 1! Medals were also distributed to our Year group champions: Alfie (Year 2), Andre (Year 3), Gethin (Year 4), Ryan (Year 5) and Bobby (Year 6). Great achievements!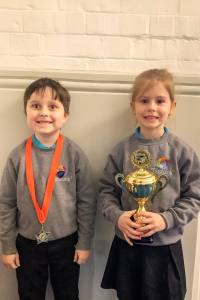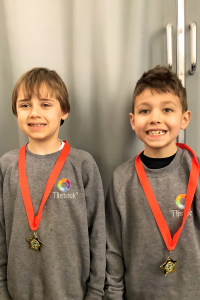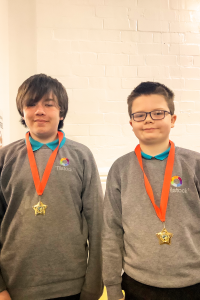 ---
Maths
Maths at our school aims to ensure that all our children become fluent in the fundamental of
maths, reason mathematically and can solve problems.
Fluency
We know that our children must know their number bonds, times tables and place value securely to provide them with the key knowledge to enable them to work mathematically. We have regular 'maths skills' sessions using Target Your Maths to instil this learning into their long term memories. We use online learning platforms such as NumBots and Times table Rockstars to allow children regular time to practice and secure the fundamentals of maths.
Reasoning
This is an essential part of the daily maths lesson. Children are encouraged to talk about and discuss how they are going to work something out, to unearth the deeper learning and thinking mathematically. Children are encouraged to answer questions such as 'What do you notice?' How could you begin solving this question' What are the key features?' This is also an opportunity to develop and use mathematical vocabulary. We use White Rose Maths as a consistent framework across the school to develop reasoning skills.
Problem Solving
This is a vital strand of our maths curriculum as an opportunity for children to transfer their understanding to new concepts. As well as linking maths to cross curriculum subjects in real life contexts, we use Nrich and NCETM materials to expose our children to a range of mathematical problems.
We also delve deeper into Maths as a subject through stories and our class immersion days. At the beginning of new units of teaching w e will explore units such as addition, subtraction, multiplication and division through stories, the history of maths, purpose and use within the real life contexts, occupations and the wider world. This hopefully allows our children a real understanding of the purpose of maths but a passion for the beauty of maths.
Tilstock Whole School Maths Planning
Maths Milestones Year 1 to Year 6
Tilstock Maths Pathway 2020 – 2021
---
Science
Science teaching at Tilstock aims to give all children a strong understanding of the world around them whilst acquiring specific skills and knowledge to help them to think scientifically, to gain an understanding of scientific processes and also an understanding of the uses and implications of Science, today and for the future.
From the EYFS through to KS2, scientific enquiry skills are embedded in each topic the children study and these topics are revisited and developed throughout their time at school.
Topics, such as animals including humans, are taught in Key Stage One and studied again in
further detail throughout Key Stage two.
---
Geography
Geography at our school has a strong emphasis on applying knowledge from the real world and  developing skills required to enable them to understand the link between us and the earth.
We want our children to experience the live geography in our locality this is the field work, the magical moments and experiences that enable children to see the geography that is all around us. Weekly forest school, day trips to explore the River Severn and the famous Ironbridge. Residentials to urban cities take our children out of their rural environment and allow them to experience the impact that city life brings.
---
History
History education should help pupils gain a coherent knowledge and understanding of Britain's past and that of the wider world (NC 2012) . At our school we hold a strong emphasis on the chronological understanding of history taught, from our children's own living memory to the earliest civilisations. We plan with coherence in mind, ensuring that units of work grow from the present day in EYFS to the Stone age in Year 6. This ensures a chronological narrative, that sequences times and dates and develops
contextual vocabulary over time. Furthermore, e ach classroom has a history time line which enable children to visualise daily, the sense of scale, the vast breadth of time and the legacy that it has left and impacted onto life today.
---
Art
At our school we have a strong belief that each and every one of our children is an artist.
Through our art pathway, we ensure that children develop each of the 7 areas of leaning throughout each school year to enable our children to become proficient in : Drawing, painting, printing, collage, textiles, sculpture and ICT and these are revisited every year, throughout their school journey. This ensures that children have regular opportunity to develop and master the knowledge and skills required in each area to experiment, invent and create.
---
Design & Technology
At Tilstock we want our children to pupils design and make products that solve real and relevant problems within a variety of contexts. Through their D&T lessons and Weekly STEM afternoons, we want our children to acquire good subject knowledge and draw on knowledge and skills form other
subjects, such as maths, science, computing and art. Through cross curricular learning and focuses on
Through our approach, children will develop confidence in taking risks, becoming resourceful, creative and innovative individuals.
---
Computing
At our school we intend that children should master Computing to such an extent that they can go on
to have careers within Computing and make use of Computing effectively in their everyday lives,
without being completely reliant on technology.
Our children will be taught to use technology responsibly and carefully, being mindful of how their
behaviour, words and actions can affect others.
Our children will be taught Computing in a way that ensures progression of skills, and follows a
sequence to build on previous learning.
Our children will gain experience and skills of a wide range of technology in a way that will enhance
their learning opportunities, enabling them to use technology across a range of subjects to be creative
and solve problems, ensuring they make progress.
---
Music
At Tilstock school we want our children from all backgrounds to be involved and included
in the enjoyment of music regularly across the whole curriculum.
We believe every child should leave our school being able to read music and play a musical instrument. We believe all children should take part in the excitement and pleasure of whole-class instrumental and vocal performances across the academic year and throughout all year groups.
---
French
We believe that for our children, learning an additional language will provide them with a curiosity and an openness to other cultures. We want to deepen their understanding of the world around them. Our curriculum aim will ensure that the children can understand and respond to spoken and written language from a variety of authentic sources. We will ensure the children are speaking with confidence and fluency through discussion and asking questions. By learning French, our children will have the foundation for learning further languages, equipping pupils to study and work in other countries. It will also enhance the cultural understanding of how people live and communicate in other countries and communities.
---
Religious Education
Religious Education plays an important role, along with all other curriculum areas, particularly PSHCE and SEAL, in promoting the spiritual, moral, social, and cultural development of our children. We believe it is every pupil's right to have access to the key ideas and concepts underpinning religions and beliefs.
We want to help children to acquire and develop knowledge and understanding of Christianity and the other principal religions represented in Great Britain, to appreciate the way that religious beliefs ideas and practices that have shaped and continue to shape our world, develop the ability to make reasoned and informed judgements about religious and moral issues and enhance their spiritual, moral, social and cultural development.
RE statement of entitlement for Church schools
---
PHSE
PSHE progression of knowledge and skills
---
The medium term planner for the whole school for Spring term:
Tilstock Spring term 2021 curriculum planner
---
Recovery curriculum information 
Recovery curriculum for September 2020
---