Behaviour for Learning
At Tilstock, we teach using the principles of Rosenshine within all lessons and across the whole school. This helps our staff teach effective lessons for all pupils.
We begin all lessons with the essential first step of Rosenshine, to review learning, and this allows each child to successfully re visit and re address the learning that has already occurred and to understand its application to current and new learning. Here are our behaviour ladders.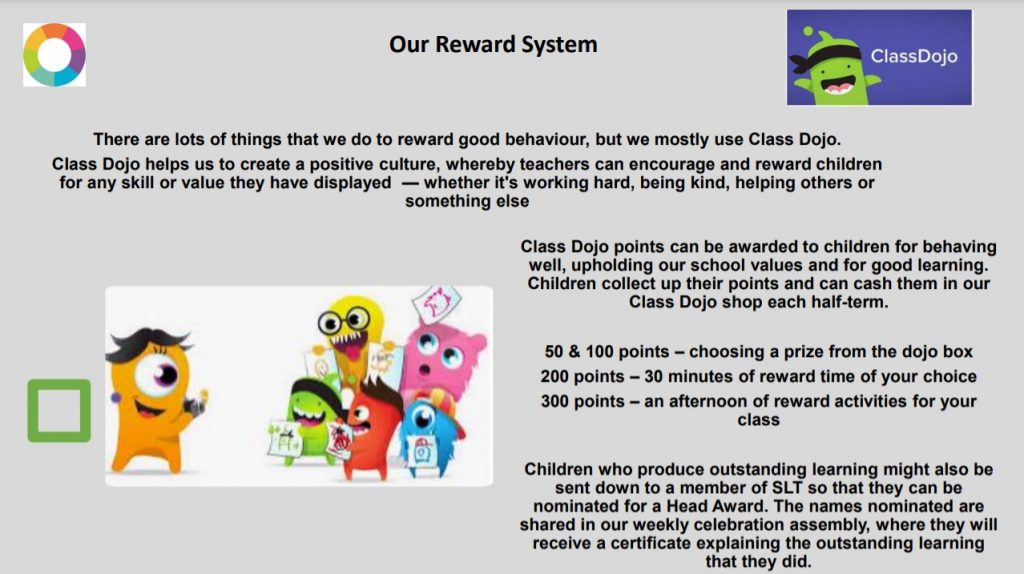 Introducing our pupils to Class DoJo
What are learning behaviours?