Headteacher's Welcome
Welcome to Tilstock Church of England Primary School and Nursery, where we put the children at the centre of all that we do.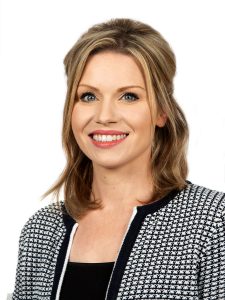 Tilstock Church of England Primary School and Nursery is part of the Marches Academy Trust led by CEO Sarah Finch. As part of the Trust, we believe in 'achievement through caring' by providing our pupils with a nurturing and vibrant learning environment for all to achieve their potential.
Our curriculum is planned carefully from Nursery to Year 6 through relevant themes and contexts, with a natural progression of key knowledge and skills. Pupils also follow a rigorous daily timetable of daily phonics, reading, writing and mathematics, following well structured programmes such as 'Read, Write Inc' and 'Kinetic Letters'. This ensures pupils develop the key knowledge and skills required to have the very best start in their education and a lifelong love of learning.
We ensure pupils are active throughout the day and learn in a range of environments, including outdoor learning in our forest school, sports on the school field and cookery in our outdoor kitchen. We offer a range of clubs during lunchtimes and after school, to help pupils realise and develop their individual interests and talents.
As a Church of England Primary School we value the part that the local community has in our pupils learning. We work closely with the Curate Sam from Christ church, Tilstock to ensure the Christian values are evident throughout daily school life. We provide all pupils with a safe and caring environment where they can shine bright and reach for the stars to achieve their given potential. Children's spirituality and well being is nurtured and supported through our daily worship, Rest Easy programme, mindfulness sessions and Nurture room. 
We offer wrap around care from 8:00am in our breakfast club till 5:45pm in our 'Kids zone' after school club. We also offer a bus service from surrounding areas making choosing the right school for pupils an even easier change to make.
If you are interested in finding out more about Tilstock Church of England Primary School and Nursery please arrange a visit to come and see us.
Mrs Rowena Kaminski – Headteacher