Pupil commended in National Poetry Competition
Congratulations to our Year 1 pupil Lyla, who has received the 'commended' award in the national poetry competition 'Poetry by Heart'.
Poetry by Heart is a national recitation competition for schools and colleges in England. Lyla learnt the poem In The Tree's Defence by A.F. Harrold and was one of their youngest entries.
Lyla received an award from Poetry by Heart signed by Director and founder (UK Poet Laureate, and educator) Julie Blake and a letter containing personal feedback from the judging team.
This is a perfect example of how our curriculum provides national opportunities for our Tilstock pupils. This not only honoured Lyla's commitment but will inspire and encourage others to keep learning poems by heart! Well done Lyla, we are so proud of you!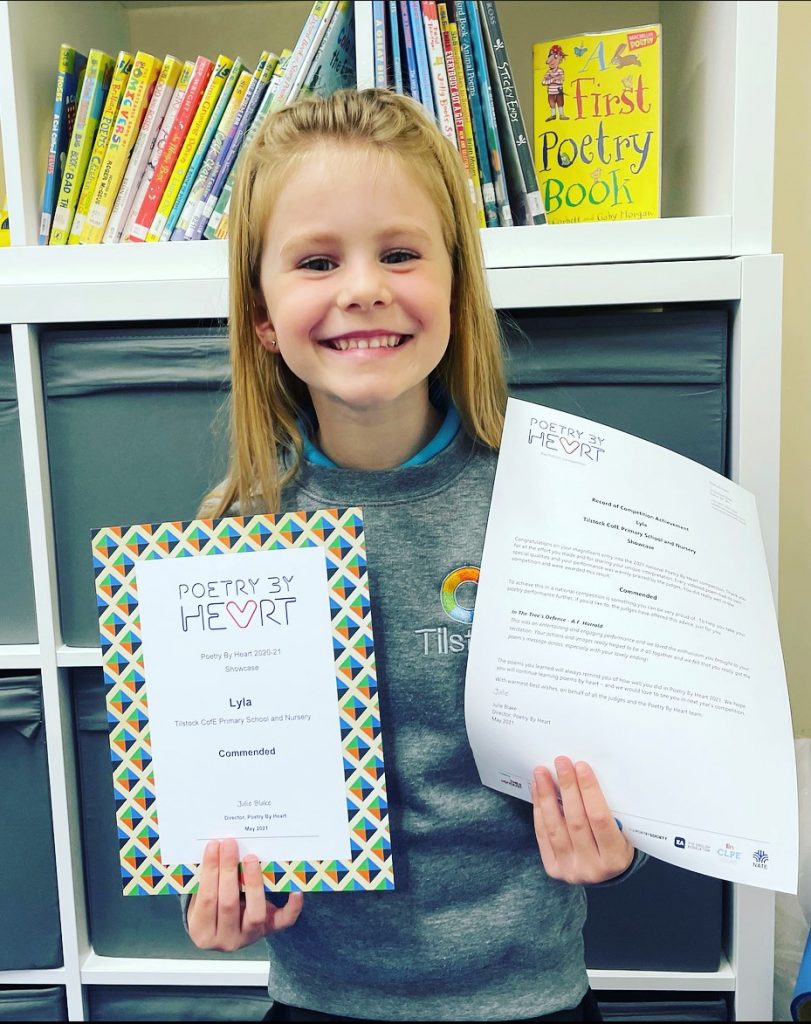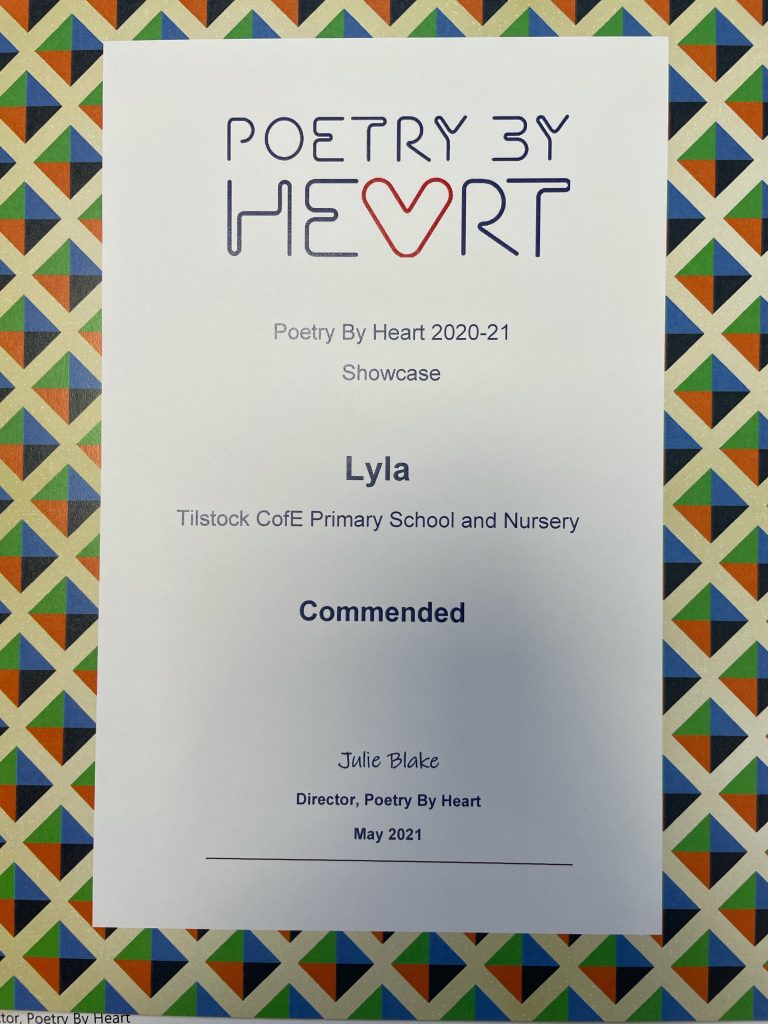 Take a look at Lyla's clip below:
Make sure to also take a look at our other wonderful entries and find out more about the competition by clicking here.
Recent press coverage courtesy of the Whitchurch Herald – click here.
Posted by marchesadmin on 20th May 2021, under Uncategorised
---
Previous Post:
Reading in Nature
Next Post:
Fabulous creative learning in Otter Class