Worship and Student Leaders
At Tilstock C of E Primary School we place huge importance on our continued relationship with our local Parish Church. We are very proud that our pupils regularly have opportunities to attend outings to our neighbouring Christ Church in Tilstock, just a short walk down the road, which helps to further develop the religious education taught in the classroom which is an integral part of our school philosophy.
We are immensely grateful to the members of the Church community, who help us to uphold our strong Christian ethos by generously giving up their time. Services are often chaired by Reverend Elaine Atack, a member of the Church community.
The students are heavily involved with the key services and events. Specifically around Easter, Harvest and Christmas. The children really enjoy listening to bible readings, learning hymns and taking part in readings, which upholds strong Christian stories and morals.
Pupils regularly attend Holy Communion; in this special service together as a school we worship God and receive some of his many blessings.  We will sing His praises, hear His Holy Word, speak to Him in our prayers and remember the Last Summer, when Jesus shared bread and wine with his friends. Pupils are then invited to come to the alter rail to receive the bread and wine of Communion (if pupils have been confirmed) or to be blessed by name. The wonderful thing about this service is that we can take the feeling of God being close to us home afterwards, to share with others.
We hope that these opportunities allow students to grow spiritually which is an important aim of our school. Below you will find a timetable highlighting our current worship plan.
Tilstock Worship Plan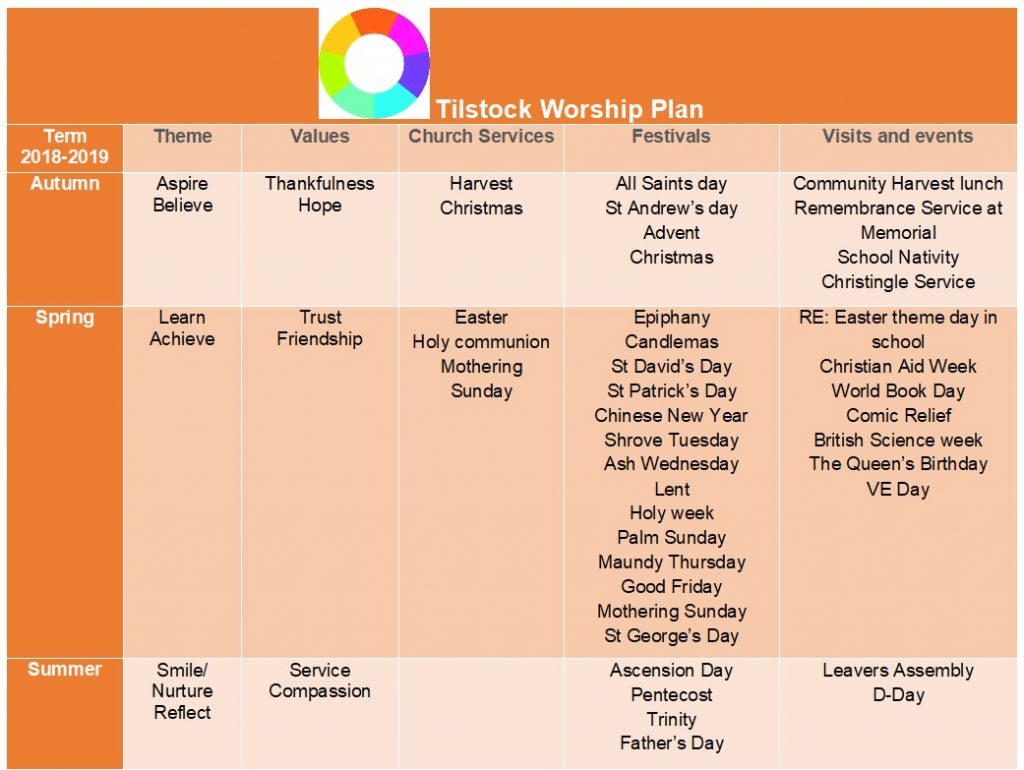 Student leaders
We have now appointed our new worship and leadership council members, well done to everyone who was successful.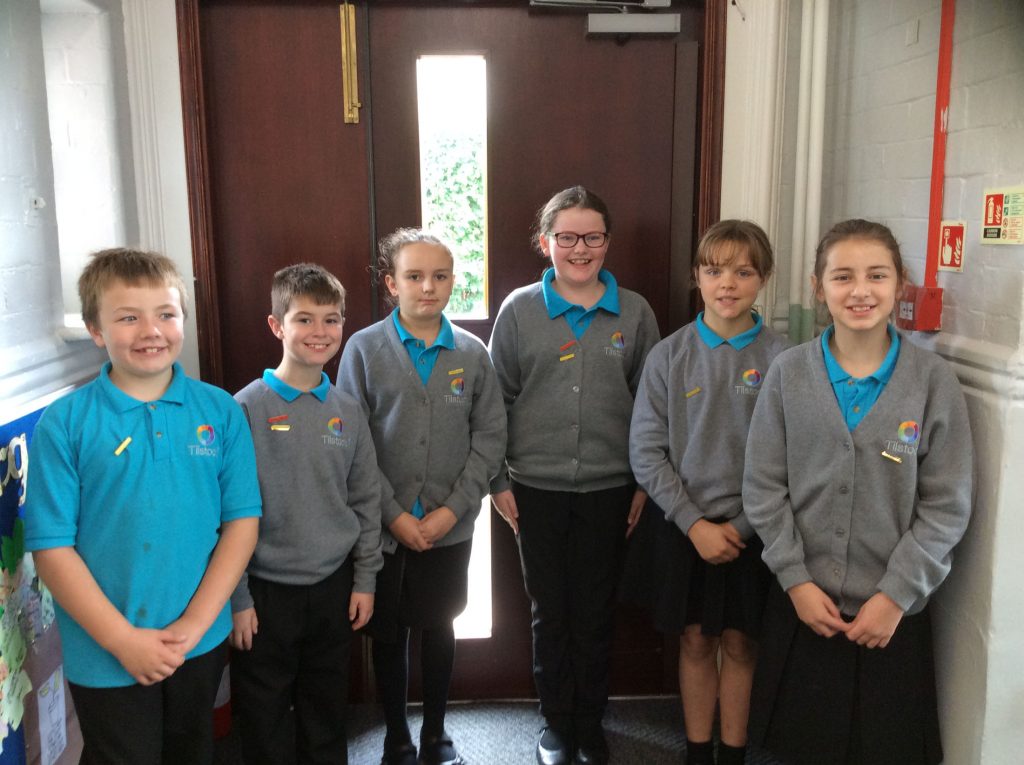 Worship leaders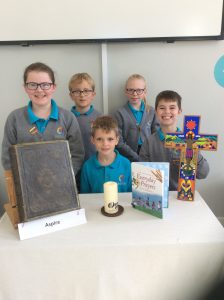 Celebrating our Church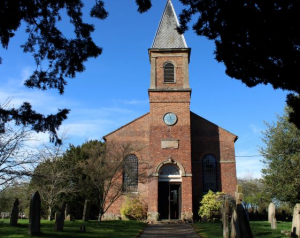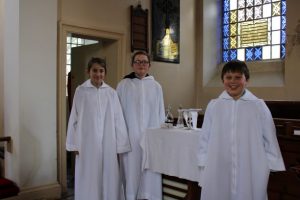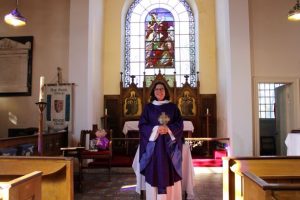 Reverend Elaine Atack – Associate Priest
Rev Elaine moved to Tilstock in 2017 as Associate Priest in the Parishes of Fauls Tilstock and Whitchurch with pastoral responsibility for Tilstock.
Prior to being ordained, Rev Elaine has spent many years working with children and adults teaching Drama and theatre enabling the stimulation and creation of innovative ideas. In addition to this work, Rev Elaine has also written and directed theatre productions and musicals.
"During my time as a drama teacher, I came to realise that my teaching role was a ministry in itself; the process being almost more important than the outcome – in developing such things as self-confidence, listening skills, team work and creativity and communication – as well as a safe forum for exploring all kinds of sensitive and ethical issues."
Rev Elaine conducts drama sessions as well as worship in the school with all the pupils and also conducts all services that take place at the Church. She is also a regular visitor to the school to work and support both pupils and staff pastorally and spiritually.
"I feel that my role here and within the community is to bring the love of Christ to all ages; provide pastoral care and support; to enable others to recognise their own skills, talents and vocations – and the courage to use them in a Christian context. It is a real privilege being Christ's advocate which I have captured using the acronym R.S.V.P representing Responsibility, Service, Vulnerability, Privilege – I see my own ministry an RSVP to God's invitation to offer myself in Christ's service and the service of others."
Worship and Student Leaders